It's no secret that one of the key factors that contributes to a business's success is a positive company culture that enables employees to thrive. This leads to better business outcomes, higher employee retention and sustainable growth over time. One of the most important factors that influence company culture is the use of technology. Poorly implemented technology can harm productivity and frustrate employees, leading to increased employee churn and poor business outcomes. In this article we will discuss how technology can help businesses retain employees and build a positive company culture.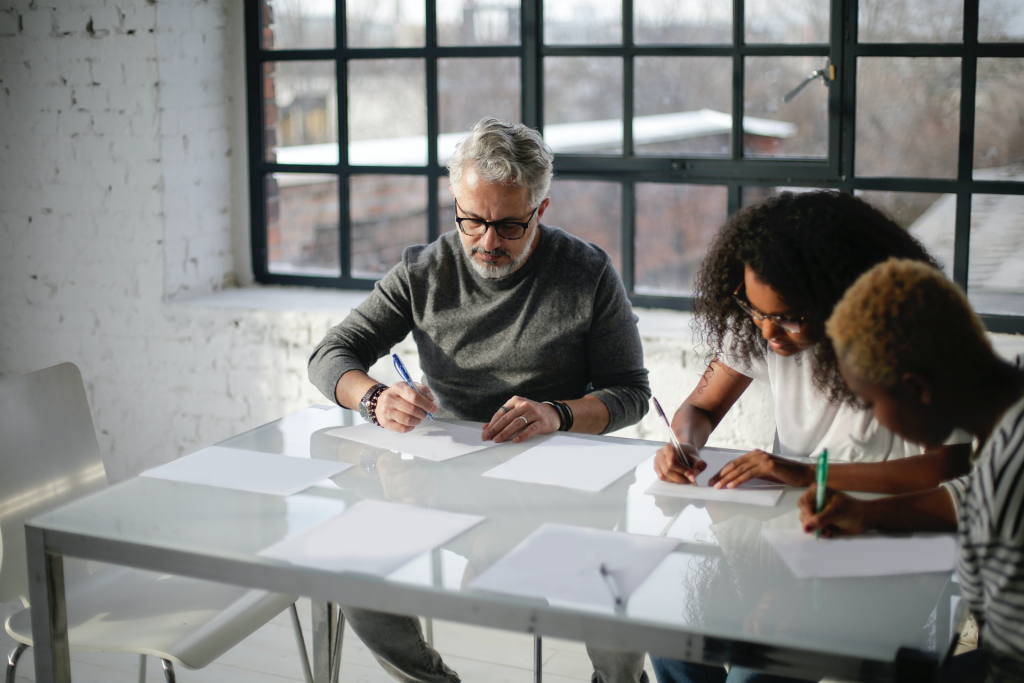 Enable Flexible Work
The move to hybrid work stemmed from employees wanting more flexibility, both in terms of location and working hours. Having the flexibility to work when employees want and from where, is only possible with technology that supports hybrid working. In regards to communication and collaboration, software such as Microsoft Teams allows employees to work effectively in their teams, regardless of their physical location. Similarly, technology plays a major role in enabling employees to access company files and systems securely whilst working from home. Finally, the advent of cloud technology was a major catalyst for flexible working, as most Microsoft applications can be accessed on any device with an internet connection. Through enabling hybrid work, employees can achieve a better work-life balance, leading to happier employees and a positive company culture.
Give Insights into Wellbeing
In order to increase employee retention and build a positive company culture, businesses must ensure they consider employee wellbeing and mental health. This emphasis on wellbeing should be included within all aspects of a business, and technology is no exception. Microsoft has made it easier to aid employees and employers to improve wellbeing through Viva Insights. Viva Insights gives employees personal insights into their flow of work, including opportunities to build better work habits and prioritise wellbeing. With Viva Insights, managers can also view privacy protected insights on their teams to identify the impact of work patterns on wellbeing and business outcomes.
Increase Productivity with the Right Tools
An employee is only as productive as their tools allow them to be. Without the right tools and technology, employees can quickly become frustrated and unable to do their best possible work, leading to lower employee satisfaction and increased employee turnover. The right tools differ from business to business, however for hybrid working, this technology may include Windows 365 or Azure Virtual Desktop to enable a BYOD programme. In terms of software this may include the use of a CRM such as Dynamics 365 to quickly and easily find information about their customers to deliver the best possible experience.
Increase Communication and Collaboration
For a business to be successful and have a positive company culture, it is important that teams work together and utilise each other's strengths to achieve the best possible outcome. With employees working from different locations, technology is the only way to ensure effective and efficient communication and collaboration. Through the Microsoft 365 suite of products, employees are able to collaborate on documents in real time. Similarly, Microsoft Teams constantly releases new updates that make it easier to communicate and collaborate with other employees within a business, including everything from shared plans and to-do lists to quick and easy polls within group chats.
Connect the Wider Business
In order to increase employee retention, businesses must engage their employees with the wider business and have open lines of communication with other departments. This is evidenced as highly engaged employees are 12 times less likely to leave their company than those who are not engaged. Microsoft enables this connection through technologies such as Yammer. Yammer is an internal business social network designed to enable open and dynamic communication across departments to increase engagement and employee connection. Yammer also allows employees to easily gather ideas and feedback from teams they may not interact with on a daily basis. For managers, Yammer is a place to keep all employees informed on what is happening within the wider business.All businesses aim to create a positive work culture with happy and productive employees. To achieve this, businesses must align many different factors, and effective technology is an important component. If you want to find out more about how technology can help your business build a positive work culture and retain employees, get in contact with us today.