See threats and stop them before they have a chance to cause harm with a Security Information and Event Management (SIEM) system like Azure Sentinel. Bring your threat detection and response to the next level, smarter, and faster with intelligent learning – and put decades of intelligence from Microsoft security to work for you whilst reducing your IT costs and improving efficiency.
A modern SIEM born in the cloud
Key Features
Prevention is better than cure – Azure Sentinel's protection stops threats in their tracks before they can do damage. Key features of the product include: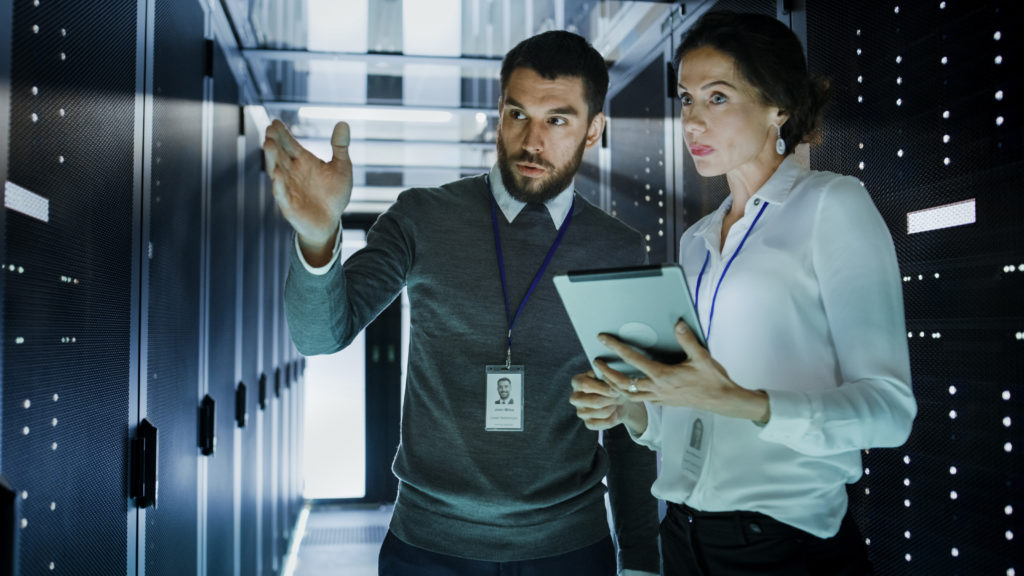 Collect
Collect your data at a cloud scale, across all your assets, both on-premises and on any cloud premises you own. Simplify data collection across your different data sources – from users and applications to services and devices – with just a few clicks. Import logs from Office 365, Azure and Microsoft Threat Protection alerts to give you the full picture of your security landscape with built-in dashboards.
Detect
Detect potential threats and filter out false positives using Microsoft Threat Intelligence, the most up-to-date threat resource consolidating the most up-to-date information from around the world.
Investigate
Dive deeper into threats using artificial intelligence, with the full force of Microsoft cybersecurity behind you. Focus on the threats that matter, reducing noise of false positives through automated learning from analysing billions of legitimate signals that occur throughout your business daily. View a prioritized list of events and simplify security operations, all with Sentinel.
Rapid response
Respond and react to threats and incidents rapidly with the inbuilt automation of common tasks.
Limitless
The cloud-based nature of sentinel grants you limitless speed and scale potential for your business – it's the first cloud-native SIEM from a major cloud provider. No storage limits, query limits, or security limits to interfere with your enterprise protection. It will integrate with many enterprise tools and enable you to bring your own insights and models to the system. Start using Sentinel today – it will be scaled according to your needs, ensuring you only pay for the resources you need.
Resources