Microsoft Teams is the central hub for teamwork across businesses globally from Microsoft 365. Chat, meet, call, and work together, wherever you are.
Across devices, borders, and people, business collaboration has never been so effortless.
Across devices, borders, and people, business collaboration has never been so effortless.
Key Features
Instant messaging and conference calling capabilities are essential in modern working. Microsoft Teams offers the following:
Without Barriers
CHAT from anywhere – With Instant Messaging, you can use text, stickers, GIFs, emojis and more in group chats or one-to-one messages. Express yourself in whichever way you prefer!
MEET from anywhere – Using the built-in calendar feature, you can schedule and carry out your regular meetings with Teams from 10 to 10,000 people in one place.
CALL from anywhere – Whether audio or video, rely on Teams to make conference calls and direct calls easier than ever.
COLLABORATE from anywhere – No matter what your project calls for, you can link up with colleagues and business partners to work together on a Word Document, PowerPoint, Excel Spreadsheet, and many more documents besides. Make edits in real time together and share relevant files with full control and confidence.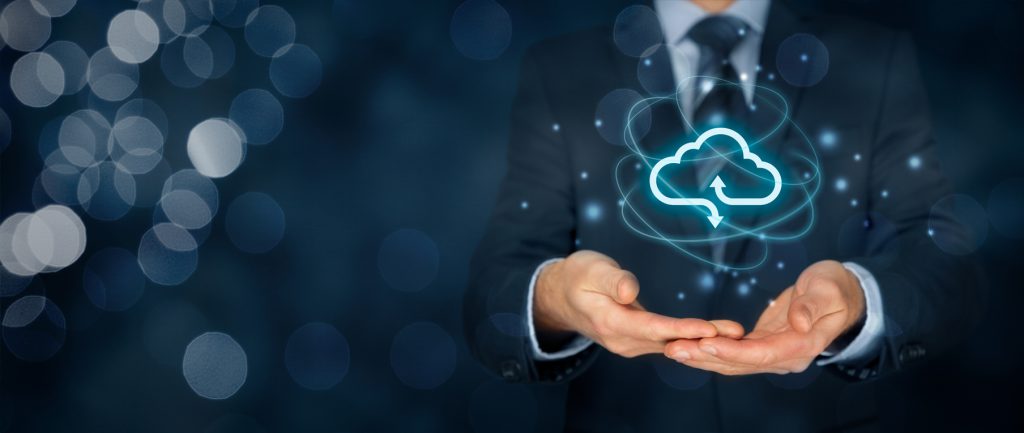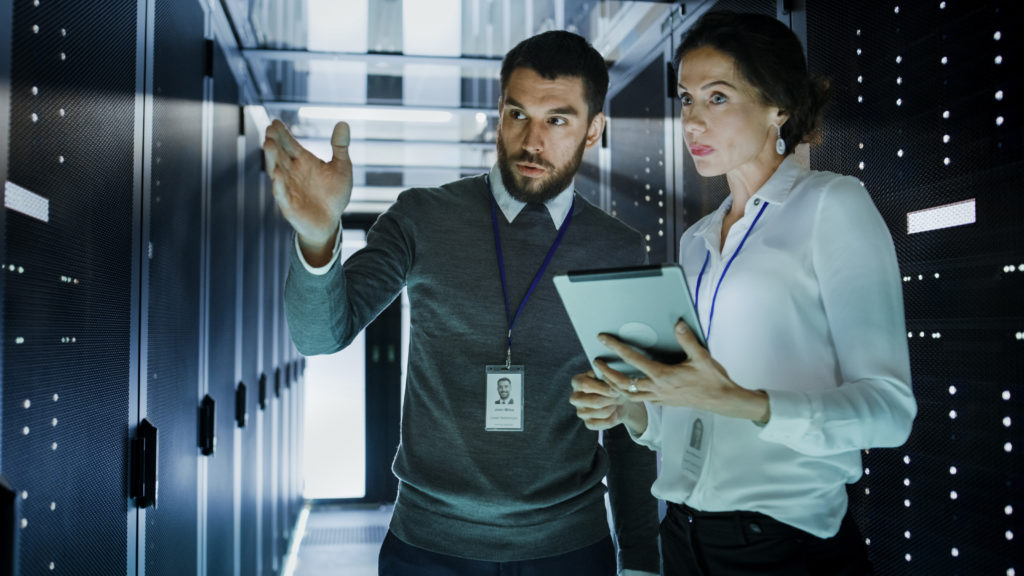 New ways to work together
Screenshare so that everyone is – literally – on the same page throughout your meetings.
Live edit and collaborate on files for a great way to minimise error and document version confusion.
Host live events electronically.
Work from your office or from your mobile devices with safe and secure applications which combine seamlessly across platforms to give the best teamwork experience.
Add your favourite Microsoft and third-party application extensions to Teams or build custom apps for your business's specific needs.
Manage scheduling and shift management simply and effectively for your workforce.
Access your chat history to make meeting minutes a breeze, easily edit files, and see who contributed to each conversation. Any team members missed the chat? They just have to review the history to catch up.
Collaborate Securely
Microsoft take a comprehensive approach to enterprise-level collaboration and communication with security and privacy at front of mind.
Never compromise on security with access to advanced security capabilities including protection from malware in attachments, suspicious user activity, encrypted information, multi-factor authentication and device management.
Full management capabilities for all areas of Teams in one place with simple administration.
Capabilities like information barriers, communication compliance, e-discovery and legal hold with support for more than 90 regulations and standards.
Control meeting access directly as well as lobby feature for vetting prior to joining calls. Organisers can also remove participants at any stage throughout a call.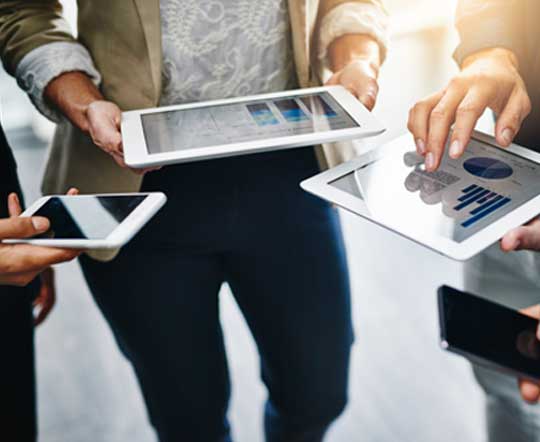 Feature Rich
Channel moderation and device management means complete control of conditional access on any device.
External access provides an authenticated connection to another organisation, enabling collaboration between organisations.
Data loss prevention – Prevent sensitive information from accidentally being shared with others.
Advanced Threat Protection – Protect users from malicious software hidden in files, including files stored in OneDrive or SharePoint.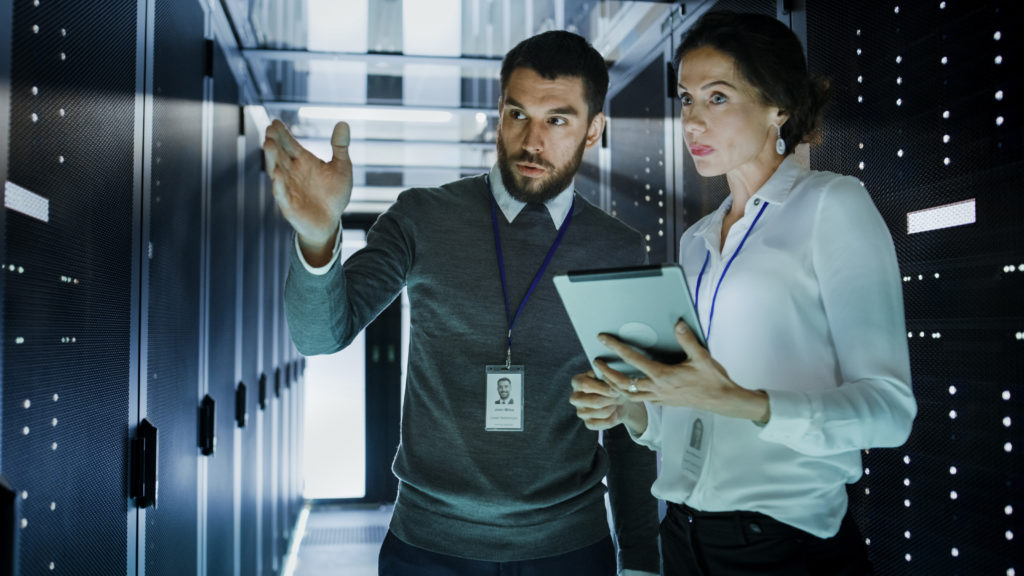 Information barriers – Control communication between users and groups in Teams to protect business information in cases of conflict of interest or policy.
Retention policies – Manage content in the organisation by deleting or preserving information to meet organisational policies, industry regulations, and legal requirements.
Data residency – Data in Teams resides in Microsoft's secure network of data centers to help you meet compliance requirements.
Settings and policies – Meet organisational requirements with org-wide settings and tailor experiences to your users with policies for teams, messaging, meetings, calling, and more.
Meeting role designation – A meeting organiser can define roles in a meeting that designate "presenters" and "attendees," and control which meeting participants are allowed to present content in the meeting.
Recording access – Access to the recording is limited to people on the call, or those invited to the meeting, unless the meeting organiser authorises others to access it. Recordings are uploaded to Microsoft Stream and may be shared and downloaded according to permissions enabled by account administrators.
And much, much more
Communication compliance enables organisations to foster a culture of inclusion and safety by identifying and preventing negative behaviours like bullying and harassment.
Conditional access – Set risk-based policies for access based on user context, device health, location, and more.
Secure guest access – Allows users to collaborate with individuals outside the organisation while still controlling their access to organisational data.
Encryption – Teams encrypts data in transit and at rest and uses Secure Real-time Transport Protocol (SRTP) for video, audio, files, chat, and desktop sharing.
Sensitivity labels – Regulate who can access a team by controlling the privacy and guest settings. applications.
Cloud App Security – Identify and mitigate suspicious or malicious activity, including the large-scale deletion of teams or addition of unauthorised users.
eDiscovery, legal hold, audit log, and content search – Easily identify, hold, and manage information that may be relevant in legal cases.
Safeguarding your privacy – Access your data any time, for any reason. It's never used for advertising and is deleted after the termination or expiration of your subscription.
Data management reports – Access reports from the Transparency Hub, detailing how we have responded to requests for data.
Apps management – Confidently manage apps with detailed information of all apps available in your tenant and the ability to streamline the process of testing and distributing line-of-business
Demos
Get a feel for Teams or get started with the following demonstration videos from Microsoft:
Resources and Downloads