Azure Active Directory is Microsoft's multi-tenant, cloud-based identity and access management service. It allows your employees to access both external and internal resources, such as the Azure portal, or your corporate network and intranet, using SSO and multi-factor authentication.
Azure is Microsoft's enterprise cloud-based identity and access management solution – the backbone of the Office 365 system
Key Features
Azure Active Directory brings a host of identity and access management features to your business, including:
Simplified access
SSO (single sign-on) simplifies access to your applications from anywhere, giving a frictionless user experience. Make sure users don't have to memorise credentials for several different apps, reusing weak passwords, increasing the risk of data breach. With Active Directory, users can conveniently access all their apps with SSO from any location, on any device, from a centralised and branded portal for a simplified user experience and better productivity.
Seamless integration
Streamline adoption of applications by supporting SSO and user provisioning. Make it easier than ever to sign in and automate creation, removal, and maintenance of user accounts.
Secure
The AD enterprise identity service helps to protect your users from 99.9% of cybersecurity attacks, as well as providing conditional access to help protect and govern access. Create strong risk-based security policies using Azure conditional access, or measure user, location, and device risk to determine access parameters.
Customisable
Developer tools are available to integrate your internal applications and to customise your systems to custom-fit your business. SSO and centralised management for custom apps are available through the Microsoft identity platform. There are also thousands of pre-integrated applications available through the app gallery – for example Adobe, Concur, and Workday, to name a few.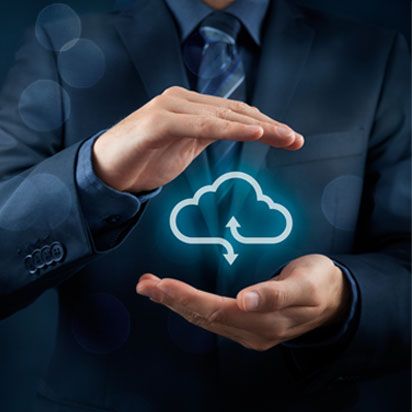 Connect your workplace
Whether on-site or remotely, give your people access to all the applications they need to stay productive from any location. Configure automatic user provisioning for resource access on hire or role change – ensuring all identities in your systems are up to date.
Automate workflows
Automate workflows for user lifecycle and provisioning, saving time and resources. Reduce support time and costs by offering self-serve password reset functionality.
Protect and govern access
Keep user credentials safe using strong authentication and conditional access. Manage identities and ensure the right people have access to the right resources, whenever they need them.
Resources