In 2020, the use of video conferencing technology has skyrocketed, due in no small part to the COVID-19 global pandemic meaning many of thousands of businesses have implemented a Work from Home policy. As we continue to learn how to navigate all the aspects of working remotely, here is our list of Dos and Don'ts for using video conferencing, helping you (and others!) to get the optimal experience from your work video call.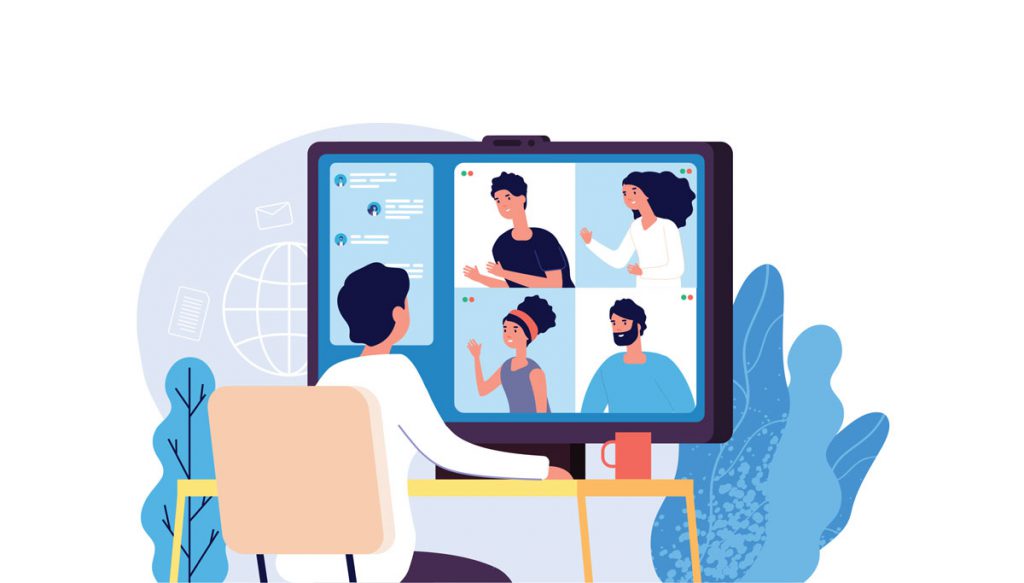 Do: Check your microphone and camera are working before you join the call. If there are any technical issues you can then try to resolve them beforehand rather than potentially disrupting the flow of the meeting or even ultimately not being able to participate.
Do: Be timely. You should treat virtual conferences/meetings as you do in person and make sure you are on time, being mindful and respectful of other participant's schedules. It is courteous to be 5 or 10 minutes early. You can set reminders for your Microsoft Teams meetings by going to Outlook, your Calendar, selecting Show More and then selecting the notification bell.
Do: Make sure you are in a quiet space free from possible distractions or disturbances. If you need to lock the door to keep the dog out of the room, do so!
Do: Have your microphone muted when you are not speaking. Background noise can be distracting for the person speaking and for other participants who are trying to focus on what the speaker is saying. However, make sure that you remember to unmute again when you want to speak.
Do: Keep things professional by having the space around you looking presentable i.e. Have a tidy up so that there is no clutter lying around, while also bearing in mind that any decorations in the room should be work-appropriate. If this is not possible, there are a selection of backgrounds to choose from on Teams, including the option to blur. To change your background before a meeting starts, select Background effects to the right of the mic switch. During a meeting you will need to go to your meeting controls and select More actions > Show background effects.
Do: Dress as though you are meeting face-to-face. It is tempting, especially as many of us are still working mainly from home, to dress for work from the waist up only for the purposes of video conferencing. However, if you must get up from your seat for any unexpected reason, you may be thankful for putting something smarter on.
Don't: Browse your phone, read emails or attempt to do other work while on the call. When you are distracted for extended periods of time, this will be obvious to other participants.
Don't: Situate yourself in a dark or poorly lit room as others mightn't be able to see you properly during the call.
Don't: Have your phone or other devices on loud, this can be distracting for you as well as others. It is also prudent to have chat notifications within Teams muted, especially if you are not using headphones/earphones. Do this by going to the beginning of a conversation in a channel and select More options > Turn off notifications. You can also temporarily set your presence to Do Not Disturb.
Don't: Forget to disconnect from the call when it is over!
Video conferencing has become a bread and butter part of modern working. For more tips and advice on video conferencing software (in particular, Microsoft Teams), talk to Nuvem Logic about getting secure and reliable video conferencing set up for your business.