The world is moving towards a cloud-based future. With this — due to the unique nature of the cloud — there are new considerations that need to be made regarding security within a cloud-based infrastructure. There are several areas that cannot be ignored when implementing a cloud-based infrastructure into your organisation.
Microsoft Azure is one of the frontrunners in cloud computing for organisations worldwide and has many security features to ensure that you can protect yourself against these modern vulnerabilities.
In this article, we're going to go over why cloud security is important, as well as how you can utilise Microsoft Azure to protect your organisation from cloud threats.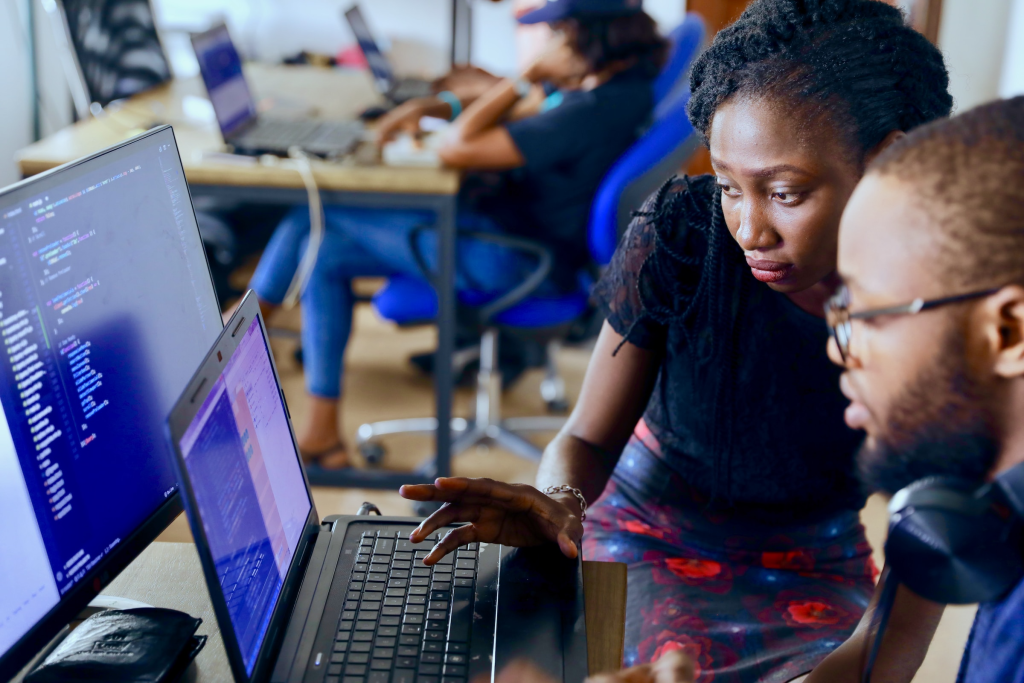 The Importance of Cloud Security
While having been an established infrastructure for a few years, the cloud is a newer technology that organisations are utilising worldwide. With this, there has been a rise in threats and vulnerabilities that have become apparent as cloud computing has become more popular —
Secure Configuration: Configuring your cloud setup is difficult. Whilst malicious actors are a worry, a lot of vulnerabilities simply come from human error and misconfiguration of cloud servers. This is because — if not set up properly — a cloud server can be easily accessible by anyone, meaning that secure and thorough configuration is required.
Malicious Attackers: As companies move to the cloud, hackers and other criminals have begun to find new ways to take advantage of vulnerabilities and exploits to create a new cloud-focused line of attack. By failing to consider cloud security properly, there is a chance that attackers can find margins of vulnerabilities and take advantage of them.
With these vulnerabilities, making sure to educate yourself and invest in solid cloud security is vital. However, on the other hand, the cloud is one of the best ways to secure your business — if utilised properly.
Microsoft Azure is filled with cloud-powered applications and tools that can help you protect your business from online vulnerabilities, all of which can be utilised within your Microsoft system and infrastructure with ease.
Microsoft Azure Advanced Security Features
Secure Score
Found within Microsoft Defender for Cloud, Microsoft Secure Score is a score that will help you figure out exactly how secure your organisation is. This is a great basis to use to work out which security steps need to be taken, as your score is an indication of your organisation's security posture.
Secure Score will also give you insights and recommendations for you to complete to increase your score, giving you tangible goals and ways to be able to ensure that your organisation's security posture is as high as it can be.
Microsoft Defender for Cloud
Microsoft Defender for Cloud is your organisation's home hub for cloud security. It's a development security operations (DevSecOps) tool that unifies security at the code level throughout your organisation, thoroughly protecting your company.
Using Microsoft Defender for Cloud, you can protect your cloud-based workloads and implementations while also using a unified tool to ensure organisation-wide security coverage.
Microsoft Defender for Cloud Apps
Part of Microsoft 365 Defender, Microsoft Defender for Cloud Apps is a Cloud Access Security Broker (CASB) that supports multiple deployment modes. With this, you can have multiple security deployments such as log collection, API connectors, and reverse proxy.
This will protect you when utilising SaaS applications, meaning that you can ensure that no vulnerabilities are going to threaten your organisation when utilising the tools that you need to be able to do your work. Furthermore, Microsoft Defender for Cloud Apps integrates with Microsoft applications seamlessly.
Azure Network Security
Azure Network Security is your protection against cyber attacks and other network-based attacks. Using DevSecOps, you can implement a zero-trust policy in your organisation to keep your cloud data safe and ensure access is only given to those who need it.
Azure Network Security is deployable in multiple versatile methods, meaning that it can easily adapt to fit your organisation's needs. With this, ensuring that your network is secure and fortified against external threats is simple and easily configurable through the Azure Network Security control panel.
Microsoft Entra Permissions Management
Using Microsoft Entra Permissions Management, you can further restrict access to your most sensitive files to only those who need it. This principle — known as the principle of least privilege — is a common necessity for lots of organisations worldwide, and Entra Permissions Management lets you automate the whole process.
Entra Permissions Management makes the process of cloud-based permissions far more efficient than it would otherwise be, saving your organisation time and money and creating efficiency throughout your entire organisation.
Microsoft Sentinel
Microsoft Sentinel is a scalable solution that offers two primary forms of security —
Security information and event management (SIEM)
Security orchestration, automation, and response (SOAR)
Using this, Microsoft Sentinel gives you a birds-eye view of your organisation's security needs, meaning that you can easily monitor for incoming threats and swiftly take action. From investigation before addressing the threat to recording the threat for future reference, this is a great tool in any organisation's arsenal.
Microsoft Sentinel has also inherited the Azure Monitor tamper-proofing and immutability practices, meaning that you can fully protect and control access to your data and quell any worries of it falling into the wrong hands.
How To Get Started
Cloud security is a vital consideration for any modern business. As the business world has moved to a cloud-based future, so have all of the threats and vulnerabilities that a given organisation could face — meaning that important security considerations need to be made.
Microsoft Azure is packed with different security options for your cloud setup, meaning that you have the tools to protect your organisation from cloud cybersecurity threats effectively.
If you're looking to get started with Azure cybersecurity but don't know how — reach out to us today. Our team of experts is here to help you along the way and will be able to work with you to create the best Azure cybersecurity setup for your business. Get in touch with us today and see how we can help.