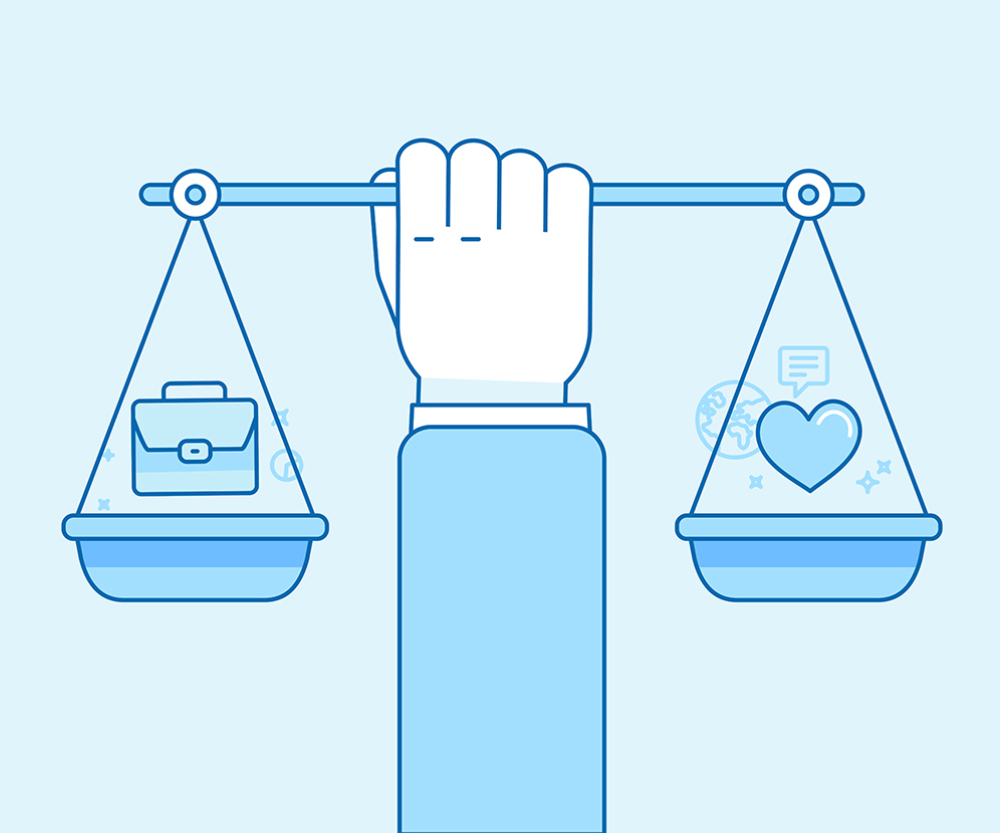 We all have busy lives, and as remote working and flexible hours become more and more common place, it presents new challenges in striking a balance between our work and personal lives. It is not only important for our well-being but making time for our personal lives and planning our day effectively clears the way for optimising productivity whenever and wherever we are at work. Here are some handy features available in Outlook to help you get your work/life balance right.
Amalgamate your work and personal calendar so colleagues know what your real availability is
By adding your personal calendar to Outlook, during the times that you're engaged with personal commitments, a person trying to schedule a meeting will see that the times for these events are shown as busy without any further information provided, giving you the space to do what you need to do.
Plan ahead with My Day so that things don't get on top of you
With Outlook on the web, you can use My Day in the calendar to block time to completing tasks, helping you to stay organised and in control of your day.
Quickly send availability on Mobile with AI
When someone wants to schedule a meeting, you have the option of sending your availability automatically in Outlook with a simple click, saving time and effort.
Schedule the best times for emails to be delivered
We've all been there – we're about to send an email, and then we glance at the clock and see it may be too late in the evening and we don't want to disturb the recipient. As more people work flexible hours, you may have an important email to send outside of the working day window, or to a recipient who is currently on holiday for example. To help others with their work/life balance, you can schedule emails to be delivered to them at a more appropriate time.
Snooze emails for later
Sometimes when you receive an email it is not the right moment to respond to or action it, and in this event, you can simply right click the email (Outlook for web and desktop) or swipe (Mobile) to snooze. This will bring the email to the top of your inbox for exactly when you need it.
Take a break between meetings
You can set your meetings to be slightly shorter by modifying the default settings in Calendar options, giving yourself a breather between meetings when you have many back-to-back.
If you have any questions or requirements for getting Outlook to perform best for you or your organisation, don't hesitate to reach out to us at Nuvem Logic, we would be happy to help!