Good communication is imperative to the smooth running of any business. Various apps are available for remote meetings, file-sharing, conferencing and collaboration needs. But which one would suit the requirements of your business the best? Here we focus on two of the biggest communication and collaboration platforms available on the market: Microsoft Teams and Zoom, and how they compare to each other in a number of key areas.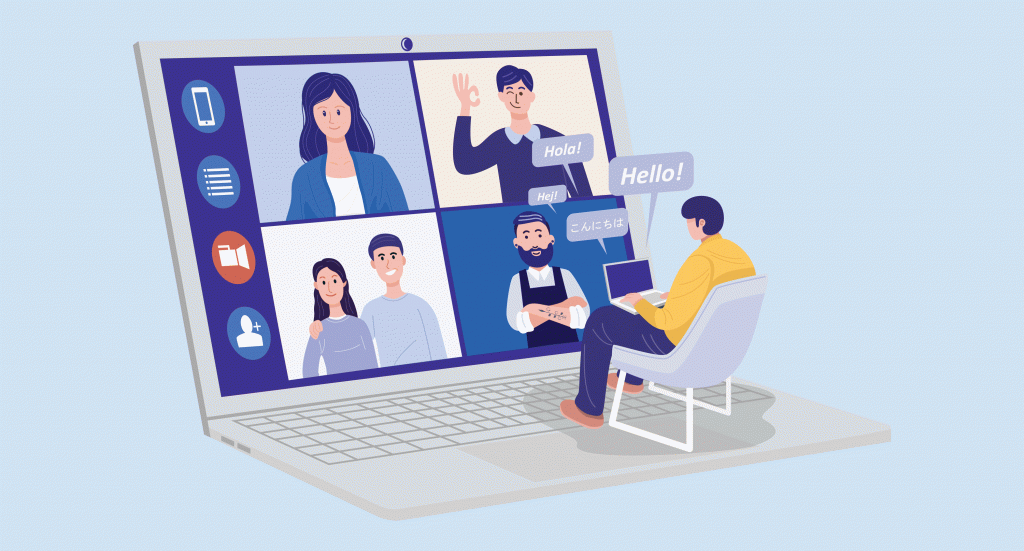 Features and compatibility
Both Microsoft Teams and Zoom possess similar elementary collaboration features such as video and audio conferencing, desktop-sharing, file-sharing and instant messaging capabilities. Teams also allows for working on documents in secure channels, synchronising to desktop, co-authoring, with automation and workflow added in.
Where Teams really comes into it's own is in it's compatibility with the Microsoft 365 suite including Sharepoint, Outlook calendar and OneDrive. The workplace communication hub also seamlessly integrates with Microsoft Word, Excel, Powerpoint, as well as other Office apps, facilitating easy file-sharing, presenting and collaboration with colleagues.
Interface
Zoom offers a gallery view and facilitates more participants to be viewed during a meeting, and provides a more simplified, "intuitive" interface generally. However, from a business perspective, Teams offers a robust set of solutions to issues you likely hadn't even anticipated.
Platforms
Teams and Zoom are both compatible with all the common platforms: PC, Mac, iOS and Android.
Security
Zoom enjoyed a huge boost in popularity during lockdown due to the COVID-19 global pandemic. One of the main criticisms of the platform that arose during this time, however, was that it lacked adequate security measures to protect user data. "Zoombombing" is a term that was popularised this year due to the frequency of incidents involving unwanted intrusions into videoconferencing calls by hackers. Additionally, Zoom has been criticised for it's lack of end-to-end encryption.
Teams, on the other hand, provides end-to-end encryption in transit and at rest so you can be confident that information shared within calls and conversations are not vulnerable to outside threats. Additionally, the platform also features multi-factor authentication and Rights Management Services support.
Pricing
Both apps are available as free versions with limited features and paid full-version subscriptions. However, if you have an existing business subscription to Microsoft 365 then a fully-functioning version of Teams is included at no extra cost.
The bottom line
If all you require is to host video or audio conference calls, Zoom may be easier to navigate. However for an all-round communication and productivity tool for business, Microsoft Teams is the clear winner. The integration of services optimises collaboration on every level, all the while following the security best practices and procedures which help to protect your data.