The number of people working remotely has been steadily rising over the past few years, but the COVID-19 global pandemic has made this the new standard for many, with more businesses than ever striving to provide the best remote working experience for their employees. Despite lockdown restrictions slowly being eased, businesses continue to navigate through these unprecedented times with increased levels of at-home working, and it's more than likely here to stay. Here are some of our top suggestions to ensure you get the most out of it. They might seem like common sense, but implementing these simple steps will make a world of difference!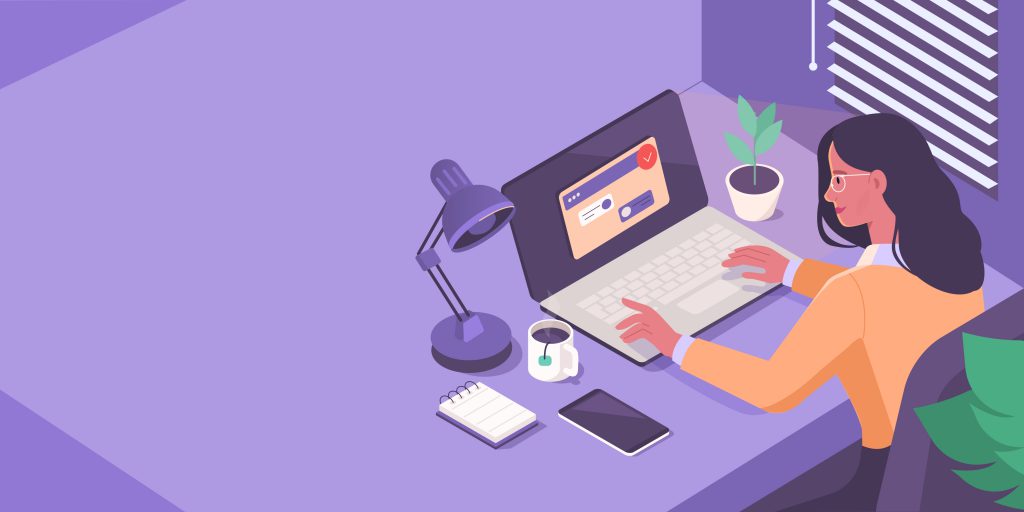 1. Optimise your working environment
The ideal designated work space in your home should facilitate productivity and efficiency. It should be quiet, as free from disturbance as possible, well-lit and tidy. Try to keep your work space separate from your living space to maintain the distinction between work time and downtime. Don't forget to keep your digital space organised too, so you can quickly and effectively find the files you need for the day ahead. Remember to keep your files saved to the cloud so you have a backup should anything go awry!
2. Wake up early and get in gear
One of the most challenging aspects of anything is simply getting started. This mental block can be curtailed by waking up early and tackling your work head-on. By getting started early you could also incorporate time for some exercise, which will increase your mental and physical stamina and boost motivation. You also could try listening to some of your favourite podcasts over your morning coffee to get your brain into gear.
3. Set a schedule for the day
Since working from home makes you solely responsible for your own time management, pre-planning a schedule for the day can stop it getting away from you. Try to keep your hours similar to those when working in the office and check your itinerary first thing. Write a list of tasks that you need to work on and keep it on your desk to refer to, this will help you keep you on track and focused.
4. Act as though you're going into the office
However tempting it may be to simply reposition yourself from bed to desk and spend the day in comfortable clothes, it's prudent to get washed and dressed for work. This will put you in the right frame of mind and prepare you for a day of work from the outset. Keep in touch with your colleagues using Microsoft Teams and collaborate on your documents together using Office365.  
5. Avoid procrastination
Picking up our phones has become automated behaviour, so much so that we often find ourselves mindlessly scrolling through social media apps without knowing how we got there! Try placing your phone out of reach and set it to 'Do Not Disturb' so that only phone calls come through. Make it less easy to visit social networks on your computer if you don't use them for work by removing them from your bookmarks.
6. Take regular breaks
It's important to step away from your work at times during the day to keep your mind clear. Instead of making yourself another coffee, go for a short walk and get the blood pumping. It can be just the sort of refreshment you need to clear your mind and help you get stuck back into your work with a fresh set of eyes upon your return. You might like to try a free trial of software such as RSIGuard to remind you to move often and give you guided desk exercises to keep you limber!
7. Use distractions to your advantage
If you have young children to look after, capitalise on the times in which they are napping or entertaining themselves with their toys to level up the intensity of your work. Even schedule a daily showing of Paw Patrol or other favourite program around the same time you like to have your Teams video conferences, and they'll be engrossed!
Whilst you take care of the physical and mental wellbeing side of things, Nuvem Logic are here to make sure all your digital infrastructure is sound and secure. If you need support providing remote working to your employees, or want to enhance, secure, or strengthen your offering, please don't hesitate to get in touch with us.