As more organisations look towards the cloud as the future of the business world, Microsoft Azure is looking to be one of the top ways to implement cloud computing into your business.
However, cloud-based digital transformation is a massive undertaking for any organisation, with lots to consider for a successful transition. Any company looking towards the cloud should ensure this is thorough to ensure that their organisation thrives on the cloud. This process is known as change management and is vital to a successful implementation.
In this article, we'll take a look at Azure cloud transformation and why change management is vital while you're transitioning to the cloud.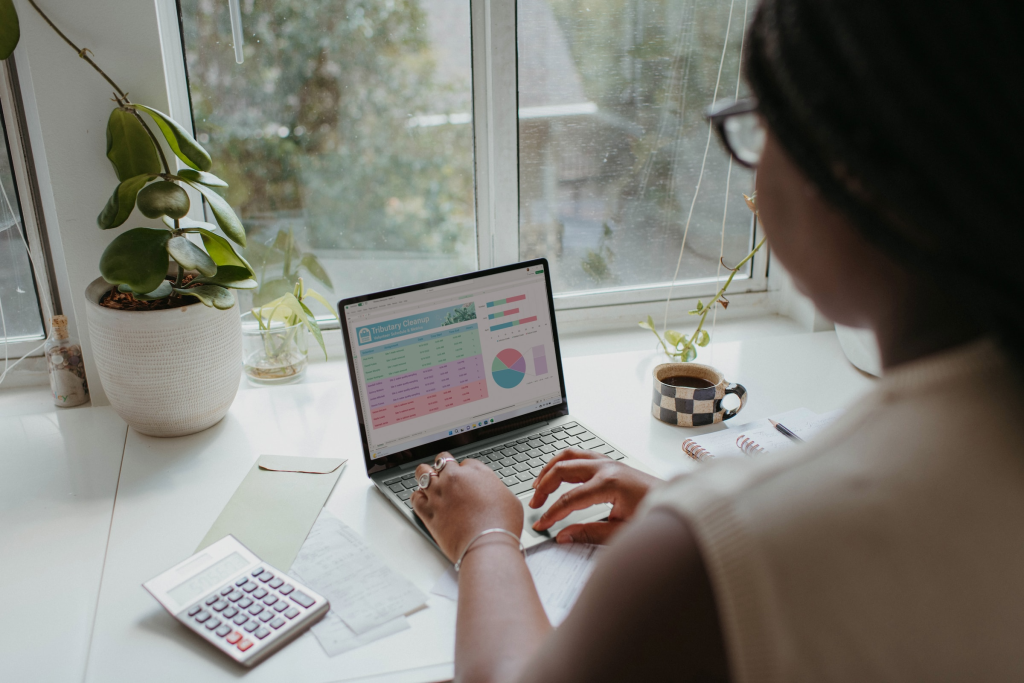 Why Undertake a Microsoft Azure Cloud Transformation
To put it simply, Microsoft Azure is one of the best platforms for cloud transformation and integration.
The features and capabilities of Azure make it a great choice for any platform, and the many other things that Microsoft have done to make management and migration much easier mean that you can undergo cloud transformation with Microsoft Azure much more easily than otherwise.
Some of the key features that set Microsoft Azure are as follows —
Both IaaS and PaaS: Azure's position as an 'infrastructure as a service' (IaaS) and 'platform as a service' (PaaS) platform means that your organisation can easily take advantage of the infrastructure of the Azure system while also utilising it as a platform for building your own apps and solutions.
Security: Security Development Lifecycle (SDL) makes up the core of Azure's design, meaning that your private and personal data will be safe within the Azure platform. The security features offered make it the preferred trusted cloud platform for US government institutions and meet the new international standard for cloud security (ISO-27018)
Hybrid cloud capabilities: Hybrid cloud is a cloud solution that uses both cloud and on-prem infrastructure to make up your wider organisation's infrastructure. Microsoft Azure supplements this perfectly, with lots of different ways to be able to deliver to an on-prem system.
Cost: Microsoft's pay-as-you-go pricing strategy makes it really easy to afford Azure, compared to the capital expenditure that you'll face when it comes to on-prem systems.
The Importance of Change Management
Change management is an important business process that is used whenever your organisation faces change, including cloud transformation.
This process will prepare your employees and teams to move to a new system or process effectively and efficiently, and prepare all ongoing teams and projects so they can transition seamlessly. Change management will also redefine and reallocate resources accordingly to meet the new needs of specific aspects and teams within your organisation, depending on how cloud migration changes all of these aspects.
This is a vital part of any change in strategy, as not implementing a change management strategy will mean that your organisation will be less prepared for change throughout — which will eventually mean that your employees may struggle to reach their full potential.
Change management isn't about any technical aspect, but instead is a way of investing time and resources to ensure that your employees hit the ground running when the change takes place — resulting in more success across the board.
Change Management Strategies for Cloud Transformation
Create a Case of Change
A case for change will help decision-makers within your organisation understand the benefits of change and why it will help your organisation thrive in the future, and convince them to get on board with it.
There are three key steps to creating an effective case for change:
State the reason: Inform people why you're planning to make a change, and what issues are at play.
Provide evidence: Simply just saying that something works won't convince people that change is needed. Using evidence to support your claims is vital here.
Present the solution: Presenting the solution — in this case, Azure cloud transformation — to these problems will help convince people within your organisation that this change is needed.
Understand your Users and their Barriers
As a business, you provide a service. Knowing the users of your organisation and their needs and barriers will help you be able to better understand what you need to do to accommodate users and help improve their experience.
This is key, as cloud migration looks to improve every aspect of your organisation.
Identify Cloud Champions
Your cloud champion users are users within your organisation that will help you support the change effort.
By identifying these people within your organisation and working with them to further educate and inform them about the benefits of the cloud, you can ensure that everyone is educated and happy within the new environment provided by the change.
Communicate Clearly and Effectively
Clear communication is key within any organisation. Being able to clearly express what the changes are — as well as how they will benefit everyone within your organisation — will allow you to easily get people ready for the coming changes.
With good communication, people will be ready to hit the ground running as soon as the cloud transformation happens, helping your business fully prosper.
Assess Adoption and Adjust as Necessary
Your cloud infrastructure will only work if it's being used effectively within your organisation.
Once your organisation's transition is complete, you can assess the usage and success of your cloud transformation, and make changes as they become necessary.
How We Can Help
As businesses move towards a cloud-based future, the importance of effective cloud transformation cannot be overstated.
Change management is one of the most important considerations when moving to the cloud, to help your organisation get ready for what's to come. By implementing these change management strategies, your organisation will be better prepared to help your organisation prosper when your transition is complete.
If you're looking for help with change management and cloud management, reach out to us today. Our experts will be able to help you through the whole process, with knowledgeable advice at every stage.Get in touch with us now and see how we can help.