Employees and managers lose hours in their work week to repetitive and mundane tasks. Without automating these short business processes such as data entry and analysis, you'll waste your employee's time and risk introducing human errors in your workflows.
Robotic process automation (RPA) offers the solution to optimising these repetitive tasks. By introducing just a few areas of process automation, an employee can save an average of 20 minutes of work a day. For a business of 1,000 employees, the saving amounts to more than £2M a year.
Despite this, over 84% of small-to-medium businesses still use manual or paper-based processes – resulting in over £2 trillion in added costs to global businesses.
The possibilities of RPA software are truly endless. Many business decision-makers are reluctant to make the leap towards process automation as they don't fully understand the use cases and benefits of the technology.
That's why in this article, we'll present you with 6 compelling examples of how Robotic Process Automation can optimise your business.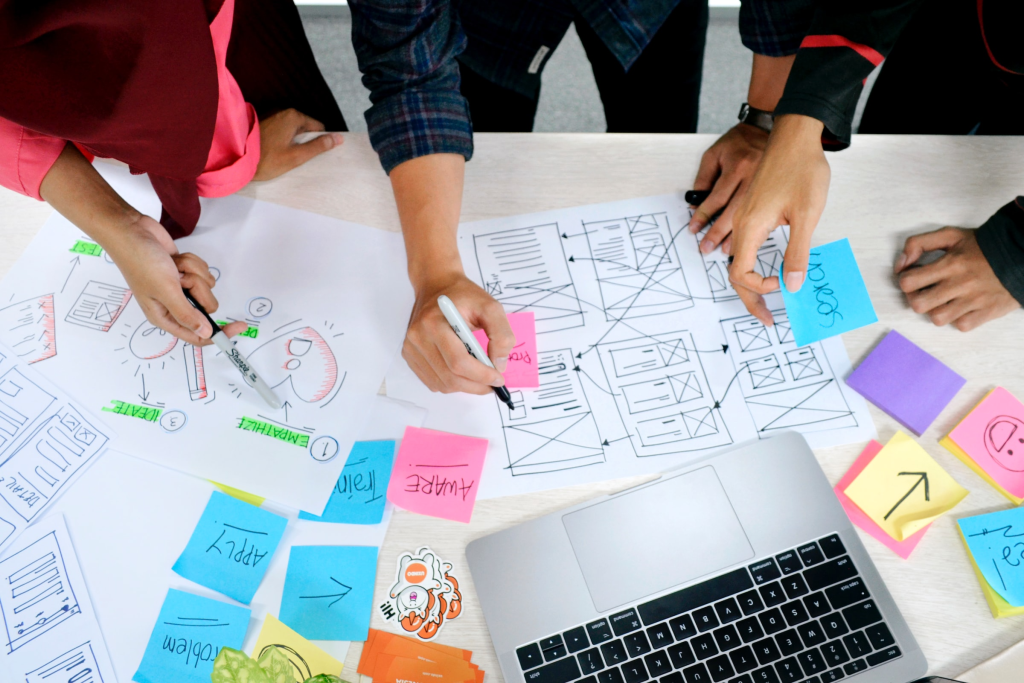 What is Robotic Process Automation? (RPA)
Robotic Process Automation (RPA) is a technology that allows users to automate repetitive, rule-based tasks that are typically performed by humans.
RPA software bots can mimic human actions, such as navigating through applications, entering data, and clicking buttons, to perform tasks more efficiently and accurately than humans.
The idea here is that robots can complete these repetitive tasks faster and more consistently than humans – dramatically speeding up your business's workflows.
What processes can be automated using RPA?
Let's explore some of the best use cases for RPA software:
Employee Onboarding
Onboarding new starters can be a difficult and time-consuming task – especially when your business uses a wide range of enterprise software tools, internal systems and workflows.
New starter checklists take hiring managers and HR teams an absolute age to complete, pulling resources from their teams that could otherwise be used to complete their day-to-day duties.
An RPA solution can automate these important, but crucial, steps in employee onboarding:
Uploading the new starter's information into your existing Human Resources Information System (HRIS).
Automatically generate an employee ID and more efficiently set up a user account for the new starter.
Trigger the data entry for small tasks – such as printing an ID card, assigning a desk space or setting up an onboarding meeting.
Simplify processing the new starter's payroll information
RPA works most effectively when it's handling data entry – and by configuring a software bot to handle a new starter's information, you reduce the likelihood of errors and incomplete data entries.
Booking Holiday
Without any help from software bots, handling annual leave requests can be quite a daunting undertaking for managers. Managers want to be able to review and approve holiday requests as quickly as possible – but this can be difficult during a busy day. Employees also struggle to find the time to fill out a leave request form.
RPA software can help speed up the entire annual leave request workflow. Here's how:
Software bots can automatically calculate an employee's remaining annual leave entitlement, and can quickly adjust this if holidays are cancelled or new bank holidays are announced.
RPA software consolidates the leave request booking form into one digital form. When an employee fills this out, the software bot will enter this data into a digital calendar and look for any clashes.
A manager or HR team can set automated rules for the RPA software to decide whether or not to approve or reject a leave request. This software can be configured to send the leave request alongside any possible conflicts to the manager – or even handle the entire process for them.
Expense Tracking and Approvals
From scanning receipts to filling out expense forms and approving requests, expense tracking and approval can take a lot of time and effort for finance teams to complete.
According to Concor, the average employee expense request takes nine days to complete – but this reimbursement time can climb to weeks, if not months, depending on the size of the finance team.
Here's how software automation can help:
RPA can simplify the expense & receipt submission process. Many expense requests get rejected or handed back to the employee as information isn't submitted correctly. Nowadays, we can ask employees to upload images of receipts and bots to detect and enter the necessary information into the expense tracking system – error-free.
Risk algorithms can be used to detect any patterns of suspicious activity – such as higher-than-average expense claims or inconsistent receipts and invoice data. RPA bots can automatically flag any suspicious patterns to a finance decision-maker.
Expense requests can be automatically sent for approval – and in the correct format. Once the finance team has approved a claim, an RPA bot can also process these payments to ensure employees get paid on time!
Creation of Documents
Creating documents from a data source – such as a form or email – can be quite a mundane and repetitive task. Did you know you can automate this process too?
Here's how:
An RPA bot can read and parse the data from a web form entry or email.
It will then create a document – for example, an MS Word file – and begin to enter the data based on the format and template you provide.
The document can then be saved or even printed, without any human input.
This is a brilliant way of speeding up the process of sending out letters or new emails when customers or employees fill out web forms.
Creation of Customer Quotations for Testimonials
RPA bots can be programmed to retrieve information from various sources, such as customer databases or review pages and use that information to create accurate and personalised quotes.
These extracted quotations can be used in marketing copy and a testimonials section on your website! You can integrate your RPA software with your existing CRM to process and generate quotations based on your correspondence with happy customers.
Just About Anything!
RPA technology is such as flexible automation tool – and it can essentially do anything a human can do using a computer. For repetitive tasks that don't need human oversight, an RPA bot will thrive.
However, for more complex or delicate workflows such as approving sensitive requests, you'll still need someone to look over the work.
That's why we recommend using RPA as an aid to enhance the repetitive parts of a business process and build an approval workflow where a software bot will refer to a human when it needs direct approval. Automation tools work best when they are augmenting human processes, not entirely replacing them.
Want to unlock the possibilities of process automation?
As many business decision-makers don't understand the uses and benefits of RPA software, they are reluctant to adopt it. If you're interested in seeing how automating your crucial business processes can help elevate your business, get in touch with us today!
We can explore your current workflows and find new opportunities for automation and efficiency gains. Having a conversation with RPA experts from a Managed Service Provider (MSP) is the best way to approach finding new automation opportunities. Get in touch with us today to see how we can help!