As new technologies and workflows are integrated into the modern business landscape, ensuring that your business is up to date on the latest innovations is key to staying ahead of the competition. Using an Enterprise Resource Planning (ERP) platform is one of the best ways to take your business management to the next level.
Recently, technology has allowed important processes within businesses to become increasingly virtualised.  An ERP platform is a great way of using said virtualisation to ensure that the most important parts of your company are being integrated together in the most efficient manner possible.We believe that ERP is a great way to take your business to the next level. That's why in this article, we're going to go into detail about what ERP platforms actually are. We'll also take a look at the best ERP platform.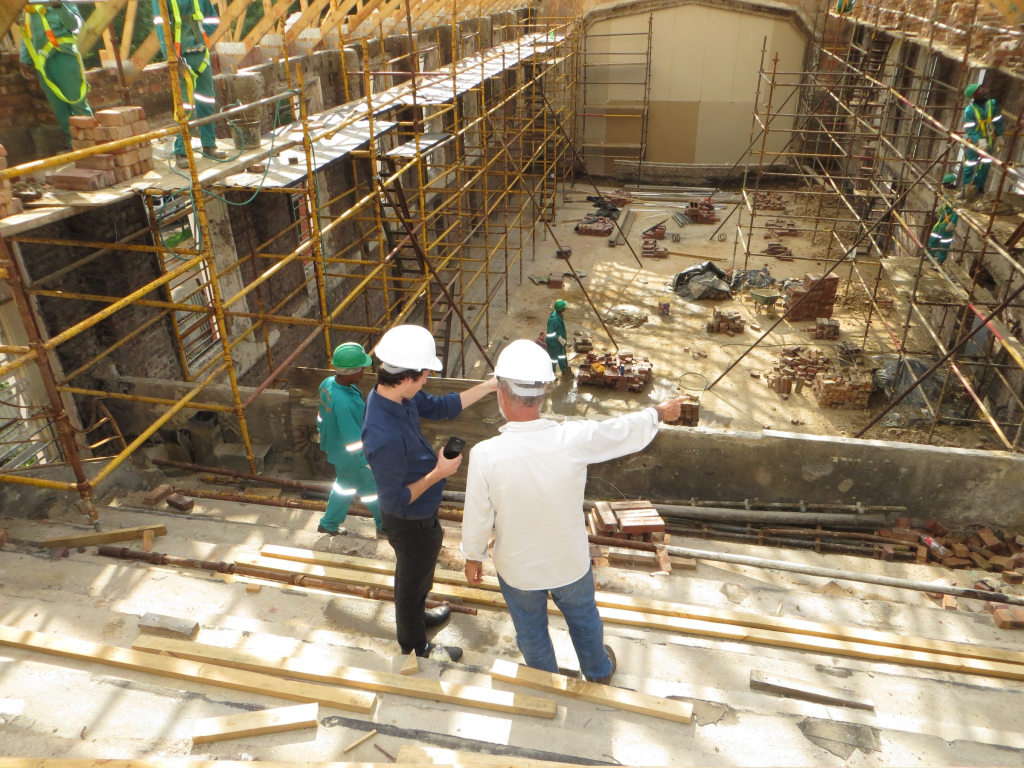 What is an ERP platform?
An Enterprise Resource Planning (ERP) platform is a software tool that integrates all your business processes and functions into one platform. It ensures that tasks and data can be accessed and shared across teams and departments.
Instead of different sections of a business (such as Finance, Marketing, Accounting, etc.) using isolated business tools, an ERP solution allows them to work together flawlessly to share data and information.
ERP can be used to automate important business needs and operations, such as:
Financial management
Human resources
Project management
Sales orders
Warehouse management
Supply chains
Sales volume
Risk management
Inventory management
With this, companies can ensure that all of their departments are working efficiently whilst also automating repetitive, menial tasks. This empowers cross-departmental workflows and facilitates the real-time transfer of data and resources across your entire organisation.
What are the benefits of an ERP solution?
There are many benefits to using an ERP platform in this way, such as:
Improved Performance: Especially with ERP solutions built upon AI, you can use the data produced by the platform to take steps to improve your performance in the future. AI even gives you insights on where to improve your workflow.
Improved Productivity: By using ERP, you enhance workflow and improve productivity immensely. This is because teams that can work in full synchronization are able to complete tasks more efficiently than teams working in isolation from each other.
Improved Efficiency: Similarly, ERP improves organisational efficiency as well, due to the synchronised nature of an ERP-based workflow. Without it, correspondence between different departments would be much slower and have much more potential for delays and vulnerabilities.
Improve Business Agility: ERP solutions are adaptable to the needs of your organisation, which means that any business can have the sanctity of mind that their ERP software will accommodate their growth easily.
For example, the Japanese car manufacturer Toyota uses an ERP tool, Microsoft Dynamics 365 Business Central, extensively within their workflow.
According to Toyota, their "training efficiency is increased, trainers and trainees are receptive to the technology, and they rank Dynamics 365 Guides on HoloLens 2 as their preferred way to learn."
What is Microsoft Dynamics 365 Business Central?
Microsoft Dynamics 365 Business Central is, by far, the most powerful and popular ERP software available. It automates and streamlines critical business processes for SMBs and mid-level firms.
Dynamics 365 Business Central works on the belief that businesses should be able to use one platform to manage all the tasks they need to power their day-to-day activities.
With over 87% of the worldwide ERP market share in 2022, it's obvious that businesses are looking towards Business Central as the best way to integrate ERP into their organisation.
As well as Toyota, large companies like Siemens have fully integrated D365 Business Central into their institution, with Siemens stating that they "wanted a partner that would ensure continuous innovation—a must in an agile and changing world."
Top Features
Adapts to your Business
Dynamics 365 Business Central is great for any growing business, as it easily adapts to your organisation as it grows.
Scaling your business's workflow and tasks to meet the demands of a growing and evolving business is simple with Business Central, as you're easily able to use modern technologies such as machine learning to help your organisation adapt to market dynamics.
A large organisation will also inevitably have lots of needs. However, Business Central is filled with localisation and customisation features to ensure that everyone within your institution is accommodated with ease.
Receive Real-Time Insights
With its use of AI and machine learning, Business Central gives you real-time insights into your business's performance in key areas. This lets you see at which points you need to improve and what areas you're succeeding in.
With this, you can take control of your cash flow management, your budgeting, and your project costing very simply.
Maximise Financial Visibility
Using Business Central's built-in reports and Microsoft 365 Excel and Power BI integrations mean that you can easily receive real-time data on cash flow, trends and patterns, which will ultimately help you improve your future planning.
Drive a Faster Sales Process
Business Central helps you easily facilitate a boost in your sales process, as its many features mean that you can optimise your strategy to capture quality leads.
This includes the ability to prioritise leads on revenue potential and flexible cash management, including variable pricing and discounts.
Optimise Supply Chain
By helping you build better relationships with suppliers and giving you powerful inventory management tools — such as the ability to predict stock replenishment — Business Central is a crucial tool in ensuring your supply chain is as smooth and optimal as possible.
Deliver Better Customer Service
Business Central allows you to build a system that transitions smoothly from sales to service, without any hassle or fuss. Instead of having to manually hand over post-sales data to customer care, Business Central keeps it in one place so both sales and customer care can stay in the loop if necessary.
Ready to get started?
ERP is a powerful tool which can be easily used to take your business to the next level, with ease. With AI and automation, ensuring that your business operates smoothly and efficiently has never been easier than using Microsoft Dynamics 365 Business Central for ERP.
Rather than having to manually share and communicate data throughout different sections of your business, ERP and Business Central allows you to tighten your workflow and ensure the data is exactly where it's needed. Plus, Business Central is filled with useful AI tools to give insights for you to build your business's future on.Are you ready to elevate your business? Get in touch today to get started!