Microsoft Ignite is Microsoft's biggest conference where the tech-giant announces new features, capabilities and innovations across their ever-expanding product portfolio. This November's event did not disappoint with exciting announcements across AI, security, the Metaverse and more. With so many topics being covered it can be difficult to stay up to date, so we've compiled our top 10 announcements from Microsoft Ignite November 2021.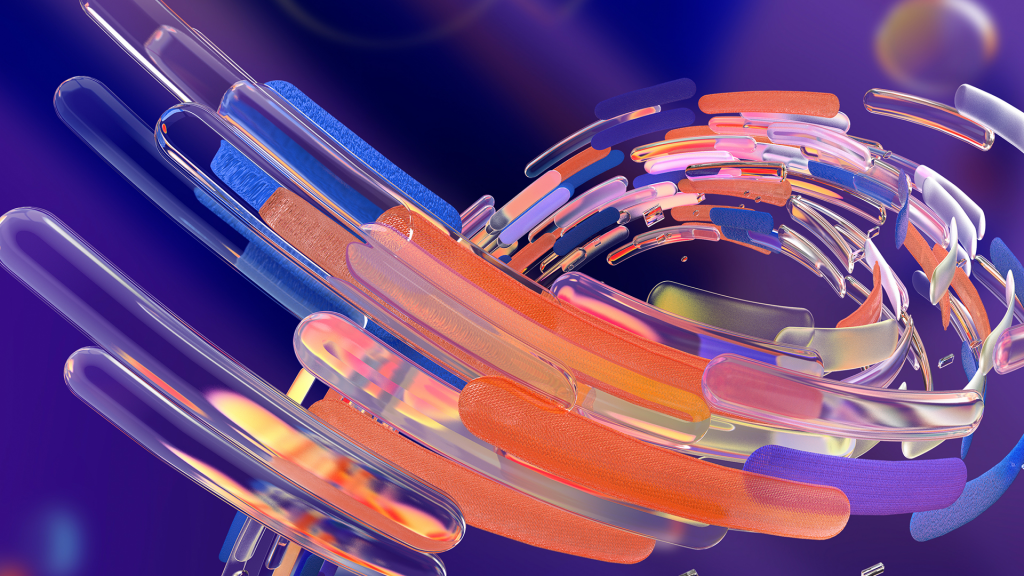 Mesh for Microsoft Teams
One of the most exciting updates from Microsoft Ignite November 2021 was the announcement of Mesh for Microsoft Teams. Mesh will allow users to have personalised 3D avatars to communicate in meetings held in shared immersive virtual reality spaces, such as conference rooms, design centres and networking lounges. Mesh for Microsoft Teams was designed to bridge the gap between physical and digital world to provide connected experiences, regardless of where employees are located. These experiences will be delivered as part of Teams on PC, mobile and through mixed-reality headsets. Teams' users will be able to access these new features in the preview in the first half of 2022.
New Azure Synapse Analytics Features and Capabilities
Azure Synapse Analytics is an analytics service that seamlessly connects data integration, enterprise data warehousing and big data analytics. The solution allows customers to query data on their terms, at scale to enable data driven business decisions. Microsoft announced a myriad of new features for Azure Synapse Analytics including industry specific database templates, real time analytics of telemetry, time series and log data and the general availability of Events Hub Premium for superior performance and predictability.
Microsoft Cloud for Sustainability
Many businesses are hard at work making changes to ensure they are sustainable in their business practices to reduce their carbon emission footprint. Microsoft aims to help organisations take control of their sustainability goals with Microsoft Cloud for Sustainability. This new solution, currently in preview, gives organisations the ability to connect data from various sources to view their carbon emission footprint from their entire operations and identifies the actions required to reduce this footprint and improve their current processes.
Dynamics 365 Connected Spaces
One of the new features announced for Dynamics 365 is Connected Spaces. Connected Spaces allows organisations to harness observational data from video AI and sensors, use low-code capabilities to control observations and produce real-time predictive insights. This will give organisations new perspectives into the way people move and interact in nearly any physical space. On the launch of the preview in December 2021 users will be able to view shopper analytics, retail display effectiveness and queue management insights.
Collaboration Across Organisations with Teams
Many projects require input from multiple stakeholders from different organisations. This often leads to usage of different collaboration applications, making it difficult to collaborate effectively. To solve this challenge, Microsoft has announced a new feature for Microsoft Teams to allow channels to be shared with individuals and teams across multiple organisations. This feature will be available for preview in early 2022.
Teams Webinar Enhancements
Although in-person events are starting back up again, webinars are here to stay. Microsoft has enhanced their Teams webinar capabilities with a virtual green room, enhanced controls for organisers and a new Q&A feature. These new features will make it easier to set up and deliver engaging webinar to internal and external audiences.
New Microsoft Teams Chat Features
Microsoft Teams has been constantly evolving with new features and capabilities to increase productivity, collaboration and improve communication. Some of the new features planned for release between now and early 2022 include the ability to chat with self, customisation of the number of chat messages on screen, delayed deliver of messages and over 800 new 3D emojis available for users to use as reactions.
Viva Learning General Availability
Microsoft Viva is an employee experience platform containing four modules: Viva Topics, Viva Insights, Viva Connections and now Viva Learning is generally available. Viva Learning delivers educational training courses through Teams with content from multiple world-class learning providers. Microsoft also announced that they have acquired a leading objective and key results (OKR) company, Ally.io. This will form a fifth Viva module to help people and teams come together to build alignment and achieve better business outcomes.
Extended Zero Trust Capabilities
Many businesses are currently looking to implement a zero trust security model to strengthen their security posture and reduce the chance of falling victim to a cyberattack. Microsoft is helping businesses achieve this with new zero trust capabilities including conditional access device filter, conditional access app filter, anomalous token and token issuer detections and additional authentication polices for app and workload identities.
Microsoft Defender for Business
The last 5 years has shown that SMBs are prime targets for cyberattacks, as often they do not have the resources available to effectively secure their systems and data. Microsoft Defender is a new endpoint security solution designed for SMBs to protect themselves against cyberattacks, including malware and ransomware. Some of the key features of the solution include simplified deployment and management, next-generation virus protection, automated investigation and remediation and threat and vulnerability management. Microsoft Defender for Business is coming soon to preview.
Want to find out more?To learn more about these announcements, or any of the other new Microsoft products and features, you can watch the announcements on demand or read the official Microsoft blog. If your business is looking to implement any of the new technologies announced at Microsoft Ignite November 2021, contact us today.