Microsoft's highly anticipated cloud PC service, Windows 365 is now available for businesses of all sizes. Windows 365 promises to be the new solution for today's hybrid workforce, providing a familiar user experience, whilst changing the way organisations view IT hardware. As Windows 365 is new product, many businesses are unsure where it fits into their IT services, and if it is the right hybrid working solution for their business. In this article we will discuss what is Windows 365, what are the benefits, how it compares to Azure Virtual desktop and whether Windows 365 is right for your business.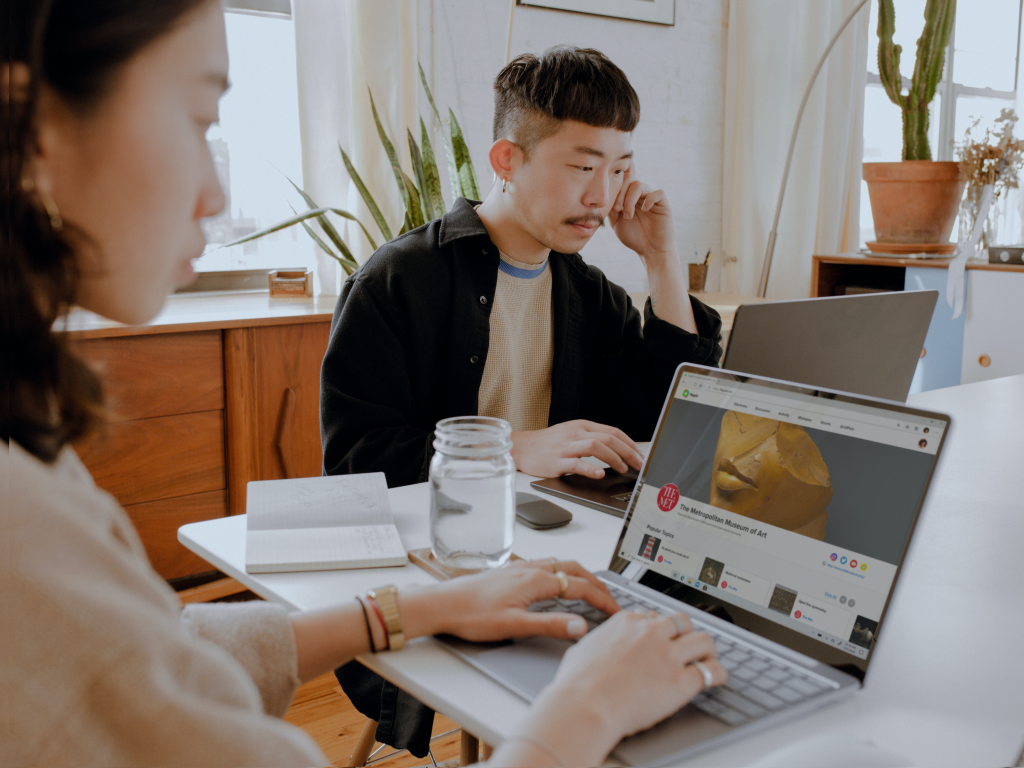 What is Windows 365?
Windows 365 is a cloud PC service that streams the full Windows experience, including apps, data and settings on any device that has an internet connection. The user is able to log into their Windows 365 cloud PC using their Azure AD credentials through any browser or using the Microsoft Remote Desktop app and they will have a fully functional Windows 10 experience. All the compute is through the Azure cloud, and businesses can change the levels of compute and storage quickly and easily to suit changing business needs.
There are other solutions that provide a similar experience, such as Azure Virtual Desktop, however they are not as simple to deploy and manage. Similarly, other virtual desktop solutions often have complex pricing structures, whereas Windows 365 has simple per user per month pricing.
Benefits of Windows 365
There are many benefits to running workloads on the cloud with Windows 365. One of the key benefits is that it supports the move to a hybrid workplace. As Windows 365 can run on any device with an internet connection, it means that users can have a familiar Windows experience with all their previous settings, data and applications on any device, from any location. As all security policies can be set by the administrator this also allows businesses to introduce a Bring Your Own PC (BYOC) programme that can greatly reduce hardware costs. Similarly, many businesses that have an elastic or temporary workforce can benefit from the ease of deployment and simplicity of paying for the service only for the duration of an employee's contract.
Another key benefit of Windows 365 is the built-in security and compliance, as the cloud PCs are streamed from the Azure cloud. Over the past decade, the cybersecurity threat landscape has expanded rapidly, making securing organisational and customer data more important and complex. Windows 365 was built with security in mind and moving workloads to the cloud not only greatly increases security, but it also simplifies disaster recovery if an incident does occur.
Windows 365 vs. Azure Virtual Desktop
Although Windows 365 and Azure Virtual Desktop (AVD) both provide Windows experiences using the Azure cloud, the solutions suit different business use cases. AVD is optimised for flexibility and suits businesses that require full control over the configuration and management of the virtual machines. With AVD it is possible to run multi-session Windows virtual machines, as well as remote app streaming. This is particularly useful when workloads require high levels of compute or are GPU intensive. The pricing for AVD is flexible consumption-based pricing and the level of compute and storage can be optimised for cost and experience.
Whereas AVD is optimised for flexibility, Windows 365 is optimised for simplicity. It is a complete end-to-end Microsoft service with predictable per user, per month pricing. If a business is wanting to deploy cloud PCs, they do not need any VDI experience or skills, and if compute or storage requirements change, it is simple to scale each cloud PC to meet these requirements. Administration and management of cloud PCs is also simpler with Windows 365 as it a direct self-service model for the Business edition and one-stop administration in Microsoft Endpoint Manager for the Enterprise edition.
Is Windows 365 right for your business?
If your business is considering moving workloads to the cloud, Windows 365 may be the right solution. The introduction of Windows 365 can greatly increase security and potentially decrease overall hardware spend. For businesses that have employees working remotely or in a hybrid work arrangement and value simplicity over flexibility and control, Windows 365 will likely be a better option over Azure Virtual Desktop. This is especially true if a business has an elastic workforce or is going through a rapid period of change or expansion. If you want to find out more about Windows 365 and if it is right for your business, get in touch with us today.