6 years ago, Microsoft released Windows 10, the successor to relatively short-lived Windows 8. Microsoft has just announced the next major release of the Windows operating system, Windows 11. This release has a new user interface and aims to increase productivity and provide a seamless experience for those working both in the office and at home. We've compiled a list of the 6 most interesting changes between Windows 10 and 11.
New Design, Taskbar and Start Menu
When viewing the Windows 11 screenshots, the first aspect that stands out is the simplified and modern design. Microsoft may have taken some design cues from Apple, having moved the applications in the taskbar to the centre. The start menu button has also been moved to the centre, however it is possible to change the layout to the traditional left side location, as it is in the previous Windows operating systems.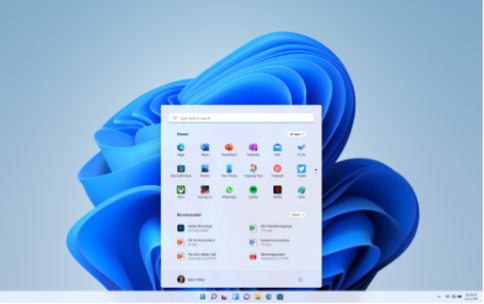 New Snap Layouts, Groups and Desktops
Microsoft aims to improve ease of use and user productivity with the addition of a new method of snapping windows together. This base feature has been possible in previous versions of Windows, however Windows 11 offers new layouts and groups. In the new update, when frequently used apps are opened, the windows automatically snap to your preferred layout. Windows 11 also has introduced more user-friendly virtual desktops. This allows the possibility of using a single computer with virtual desktops set up for work, personal use, or gaming.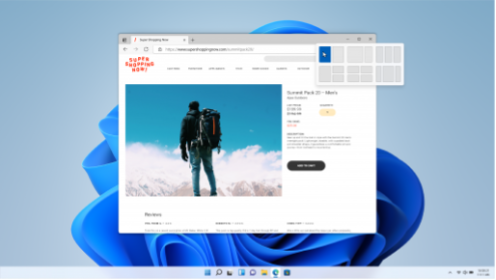 Teams Added to the Taskbar
Microsoft Teams is now one of the most essential applications in many businesses for communication and collaboration. Windows 11 has introduced a new way to manage Teams by integrating the application into the taskbar. This new feature will also allow users to mute and unmute their microphones and start presenting whilst on calls, without needing to open the Teams application window.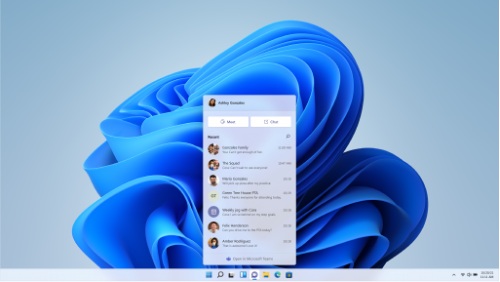 The Return of Widgets
Back in the days of Windows 7, Windows Gadgets were particularly popular, whether it was a CPU monitor, a clock, or a mini picture puzzle. Windows 11 brings this concept into 2021, with widgets. The widgets in Windows 11 look significantly more modern and useful than those of the past. Windows 11 includes widgets for weather, calendars, share prices, news updates, To Do lists and much more.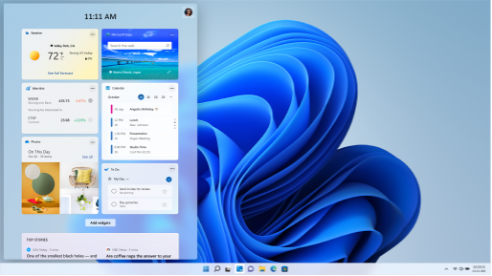 Android App Integration and Better Tablet Support
Android apps will be available for download in the Microsoft Store with the release of Windows 11. This will give a wealth of new applications available for download on all Windows 11 devices. The new update also promises a better experience to tablet users with enhanced touchscreen, voice and pen support.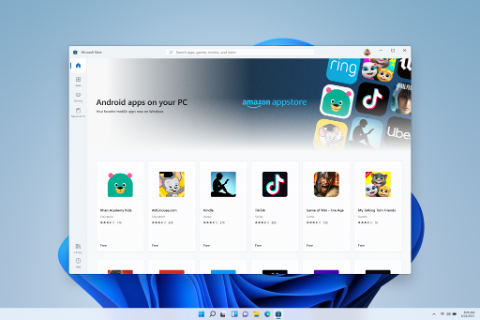 Increased Security
IT administrators will be pleased to know that Windows 11 was built on the foundation of Windows 10, so the deployment process remains the same and the system includes all the same management experiences. Windows 11 will also have built-in security technologies with increased protection for the device's connection to the cloud and is Zero Trust-ready.
Windows 11 is due to release at the end of 2021 as a free update to current Windows 10 users. Microsoft will continue Windows 10 support until October 2025. If you want to find out more about Windows 11, or if you want to ensure your devices will be Windows 11 compatible, get in touch today!